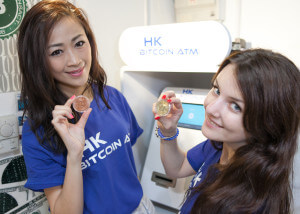 Buy Bitcoin from Hong Kong Bitcoin ATM (港購比特幣). No registration required. Simply bring your smartphone to create your first Bitcoin wallet and some cash to buy from the Bitcoin ATM. Complete transactions in seconds.
The Original HK BITCOIN ATM was founded in Mongkok in 2013.
We believe in a friendly and non egocentric stance. Our primary object is to serve our community before profit. Our reliability, trustworthiness, convenience and ease of use have allowed us to expand to Central and Tsuen Wan. Our dedication to serve the community has allowed us to strive through the crypto market cycles while others had unfortunately closed down. When it was near impossible to get a hold of Bitcoin in the bull run in latter 2018 we managed to provide a way for people to buy 24/7. Our long history and experience will continue to help our customers through these volatile times. The Original HK Bitcoin ATM thanks you for your support.
Central
Shop 19, 1/F, Shing Lee Shopping Arcade, 6 Wing Kut Street, Central, Hong Kong
Open 8am – 8:30pm
Buy & Sell BTC/ETH/LTC/BCH
Mongkok
WPlaza, Shop 322, 3/F, President Commercial Centre, 608 Nathan Road, Mongkok, Hong Kong
Open 24/7
Buy & Sell BTC/ETH/LTC/BCH
Tsuen Wan
T.Mark,
3/F, Shop 329,
18 Tai Ho Road, Tsuen Wan.
Open 9am-12am
Buy:  BTC/ETH/LTC/
Coming soon
Our fourth ATM will be opening soon,
stayed tuned for announcement
Set to open in last quarter of 2018