Safe, Simple & Convenient
We make buying and selling Bitcoin with cash easier and faster than ever before with our state-of-the-art Bitcoin ATM technology coupled with our superior dedicated support makes buying or selling Bitcoin accessible to everyone.
No registration required. Simply bring your smartphone to create your first Bitcoin wallet and some cash to buy from the Bitcoin ATM. Complete transactions in seconds.
Central
Shop 19, 1/F, Shing Lee Shopping Arcade, 6 Wing Kut Street, Central, Hong Kong
Open 9am – 8:30pm
Buy & Sell BTC/ETH/LTC/BCH
Mongkok
WPlaza, Shop 322, 3/F, President Commercial Centre, 608 Nathan Road, Mongkok, Hong Kong
Open 11am-11pm
Buy & Sell BTC/ETH/LTC/BCH
Sham Shui Po
Shop 25, 2/F,
Metro Sham Shui 226-242 Cheung Sha Wan Rd,
Shum Shui Po
Open 10am-10pm
Buy & Sell  BTC/ETH/LTC/BCH
Tsuen Wan
T.Mark,
3/F, Shop 329,
18 Tai Ho Road, Tsuen Wan.
Open 9am-12am
Buy:  BTC/ETH
Fanling
G/F 17D Wo Tai Street,
Luen Wo Market
Fanling
Open 24/7
Buy & Sell  BTC/ETH/LTC/BCH
Whampoa
Planet Square, 1/F Shop C5
7 Tak Man Street
Whampoa
Open 8am – 9pm
Buy:  BTC/ETH
Yuen Long
New City, Shop F086, 1/F, 37-51 Yau Sun Street, Yuen Long, Hong Kong
Open 10:30am – 10:30pm
Buy & Sell BTC/ETH/LTC/BCH
Tuen Mun
Man Po Mansion, Shop 91, G/F, 2 Tsing Hoi Circuit, Tuen Mun, Hong Kong
Open 24/7
Buy & Sell BTC/ETH/LTC/BCH
Benefits of Using HK Bitcoin ATM
Trusted
We are the longest running bitcoin ATM servicing the Hong Kong market since 2013
Convenient
Our ATM's are located for safety and ease of access for our customers
Fast
No registration required.
Complete transactions in seconds.
Reliable
We operate 24/7 with dedicated staff ensuring a professional service
Privacy
We care for our customer privacy and discretion and respect your anonymity
Affordable
We work hard to ensure that we are market related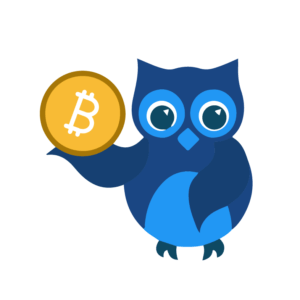 Interested in cryptocurrency, but don't know where to start.
We have collected and categorized some info on KEY topics for you.
Whether you are interested in understanding How Bitcoin works? or How to operate OUR Bitcoin ATM or all functionality from sending money to receiving money, depositing or drawing cash we will give you the know-how.
Get up to speed now.
What is the Bitcoin price on ATM?
### UPDATE ### 17th July 2018 (Under normal volatility)
Buy Price is HK average exchange price 7%, Sell Price is HK average exchange price -7%. *
Altcoin price +8%
*We take an average price of weighted HK exchanges, if it deviates a lot with international exchanges then another exchange ask price will be use, we reserve the right to change price and markup without notice.
Note: We do not charge deposit, withdrawal nor transaction fees.
Why does the ATM price have markup ?
Due to the volatility of the bitcoin price rising and falling up to 30% in a single day. Our modest mark- up help keep our business stable with the ongoing loss from the price fluctuations. We have a FIXED rate regardless of your transaction size. Our markups cover mostly our high rental costs synonymous with the Hong Kong Market particularly in convenient locations as well as dedicated support staff ensuring reliability.
I inserted $1000 HKD Bill into the machine but wallet shows less.
Is there any differences between the different available Bitcoin Wallet apps ?
Most app provide similar functionality, however we recommend
Blockchain
as the safest and most trusted
I have a transaction that is taking very long time to get 1 confirmation, is this normal ?
Sometimes the Bitcoin network gets congest, and in some cases takes up to 24 hours to receive confirmation.
I just bought Bitcoin but it is not in my wallet.
Some wallets display only transactions with less than 5 confirmations. Enter your wallet address into 
into
blockexplorer.com
for instant check.
The Machine does not scan my QR code
Try lower the brightness of your smartphone
Is the ATM working now, I want to buy / sell Bitcoin ?
YES. If unsure check our facebook page. Any outage will be shown on the status. There is No need to email us for this question.
I sent Bitcoin to a stranger I never met. Can I get my Bitcoin back ?
Be wary of sending money to strangers via Bitcoin, as Bitcoin is anonymous it makes it harder if not impossible to retrieve monies lost. Our shops have big disclaimer telling people to beware of any scams, be vigilant when dealing with crypt-currencies .
Machine dispense less cash or not dispensing cash at all. Help.
Don't panic. Check out the video tutorial first. If there is still a problems, email us or message us on Facebook with your transaction id and time of transaction. We will sort you out one way or another.
I sent Bitcoin to the machine to dispense cash but no sms.
When send Bitcoin to the machine do choose Priority Fee from Blockchain wallet.
Normally ATM will dispense cash if you send the right amount of BTC to the machine in a timely manner. (if you adjust the amount or send it late then no cash will dispense). If the machine sense that your transaction might stay 'Unconfirmed for a long period of time' then it will ask for your telephone number. After your transaction has 1-2 transactions it will send sms that says 'Your cash is waiting! Go to the ATM and press Redeem.' Then you can go to the machine, enter the telephone number and enter the sms then money will dispense. If you don't redeem within 24hrs then code will expire. Please note to get refund, I need to wait until your transaction has a few confirmations and 24hrs after the code expires.
This normally happens when the mempool is high e.g. above 60,000 unconfirmed transactions. You can check life mempool count from https://blockchain.info/charts/mempool-count
A transaction with low fees can stay unconfirmed up to 80hrs. After that it will either reverse back to the sender or finally made it to the destination. There is nothing one can do to speed it up. Just wait.
Is there any amount limit ?
The ATM should have enough BTC or cash for most customers.
Best way to contact HKBitcoinATM ?
We will respond to
info@hkbitcoinatm.com
or
Facebook
message to provide technical support only. We will not reply to fake email that fall into spam box or fake Facebook account.